Interior Design
10 Kitchen Organization Tools To Help Declutter Your Happy Space
How are you doing friends? Looks like half of Malaysia falls back into MCO, and do you know what that means? It's back to the kitchen time. If you didn't do this last time, maybe you can start organizing your kitchen during this period. After all, some of you might spend most of your time here *wink wink* With that in mind, let's look at 10 kitchen organization tools that you might need to spruce up your little chef zone.
10 Must-Have Kitchen Organization Tools
1. Egg Drawer
If you are tired of playing peek-a-boo with the egg carton whenever you want to check how many eggs you have left, then this is definitely the best solution. A drawer created specifically for your eggs to nest in. This design can fit 30 eggs in one drawer so it is perfect for big families.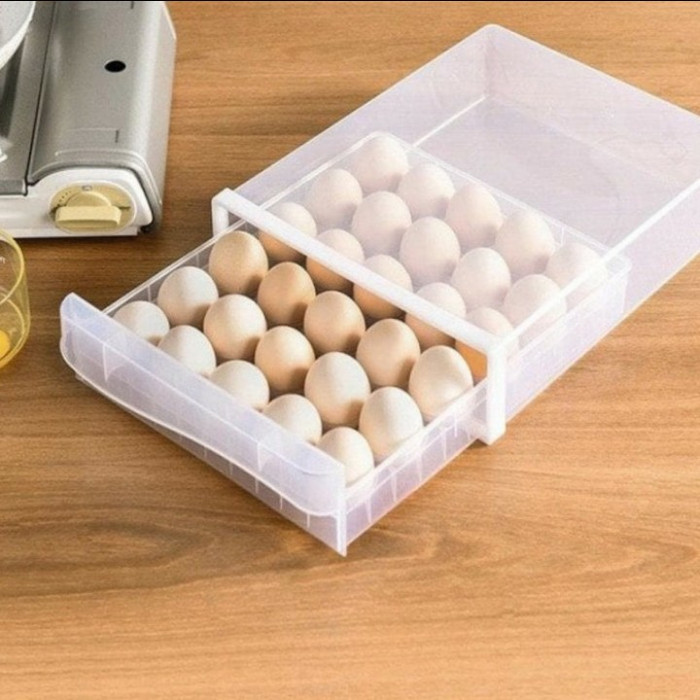 Link(s): Shopee
2. Double Layer Canned Drink Rack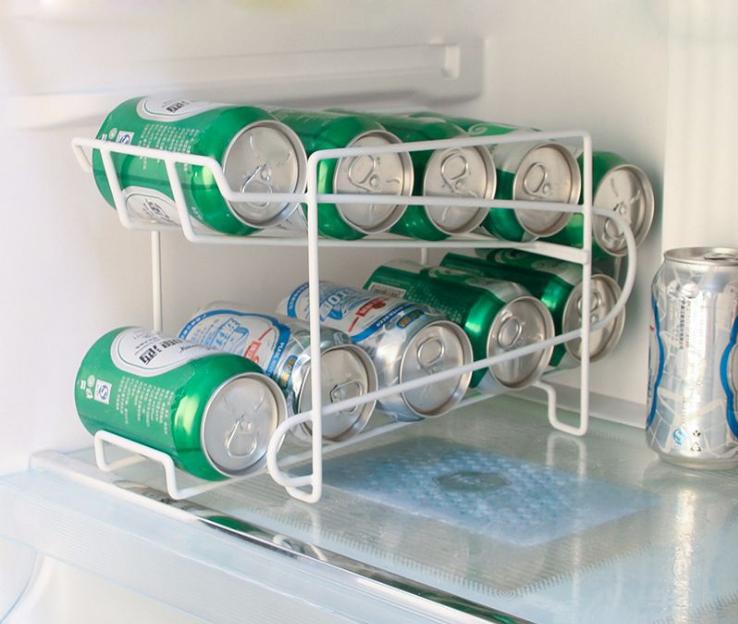 To those that enjoy stocking up canned drinks in their fridge, you should know how much space it will take. So how about having your own mini canned drinks rack. Not only will it help you keep things organized, but it will also automatically "refill" the front row when you took one out.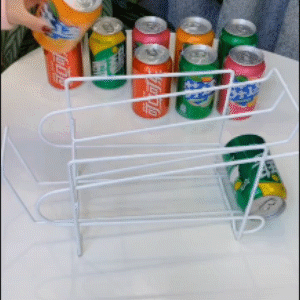 Link(s): Shopee
3. Wall-Mounted Cereal And Dry Food Dispenser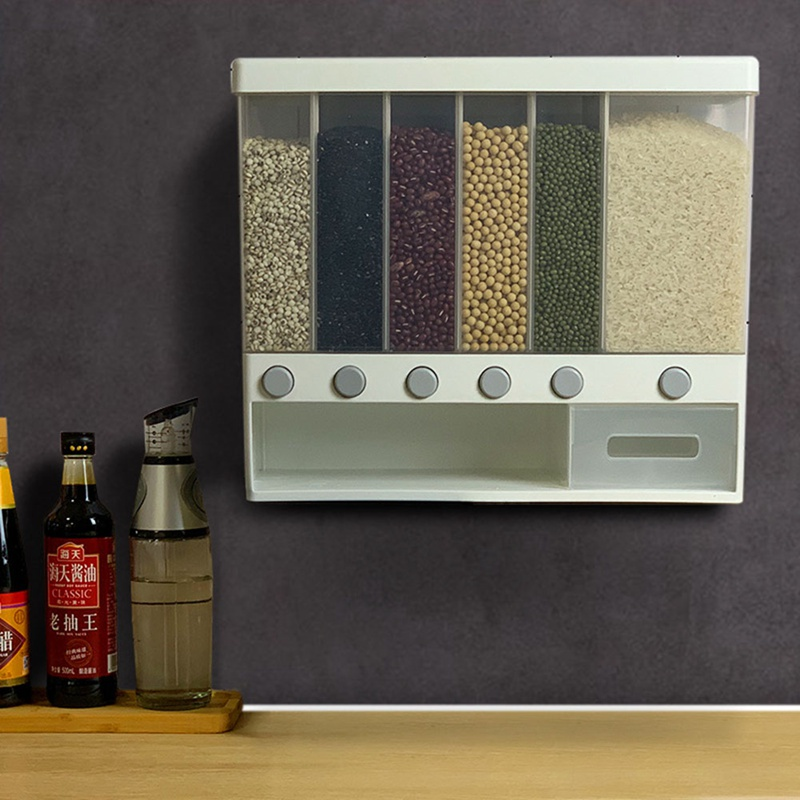 Being in an Asian household, we kind of enjoy hoarding a bunch of dry ingredients. Rice, cereals, and beans are only some out of many other ingredients that we use. And oftentimes we will simply bag them up and tie them with a rubber band. Which doesn't really look nice and the ingredients may be vulnerable to a lot of elements. Which is why these wall-mounted dry food dispensers can make all the difference.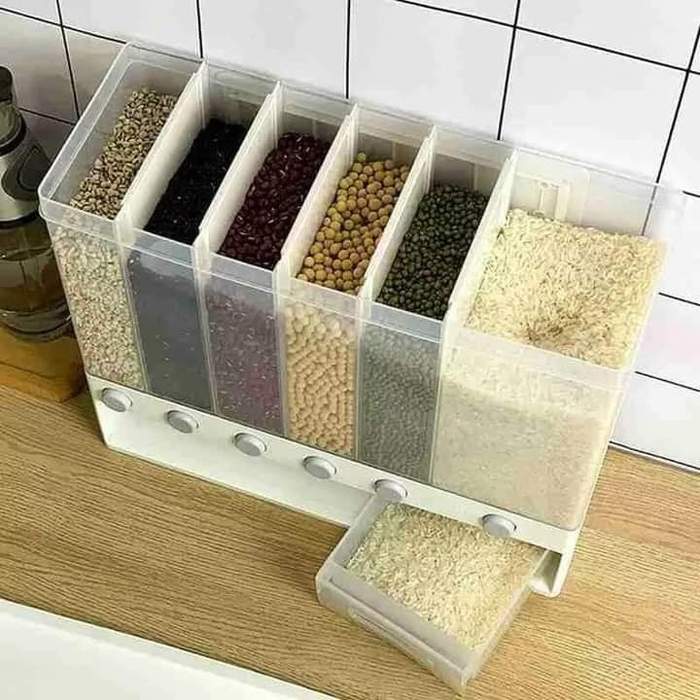 Link(s): Shopee
4. Rotating Spice And Condiments Rack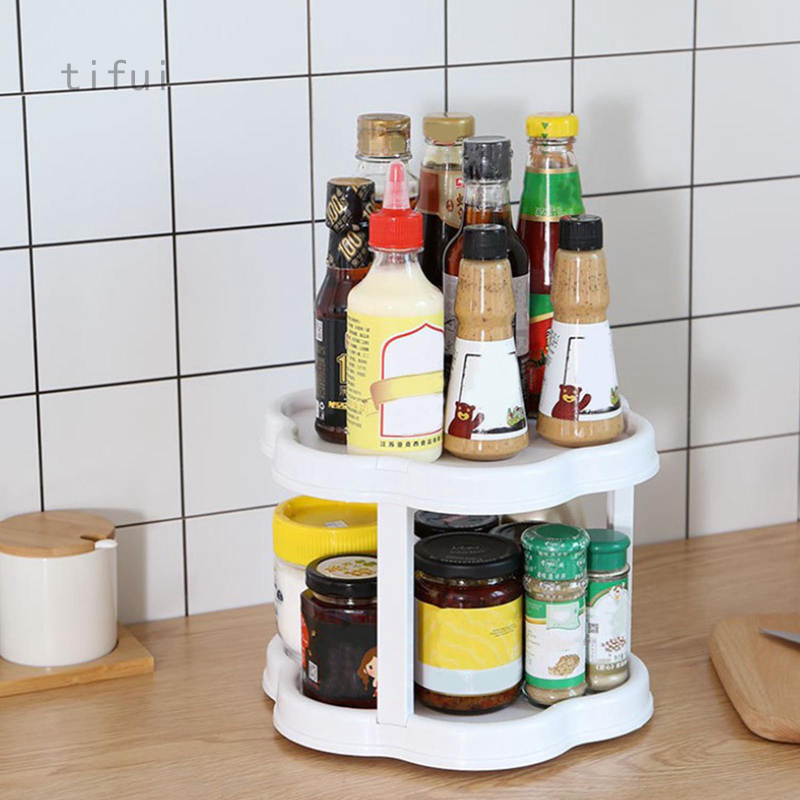 Now there's a bunch of creative ways for us to organize our spices and condiments. This one for instance will help you organize and pick out your spices in a much joyful way. Just place your spices in this rack and you can spin it around while looking for the right one. Not to mention that it can save a ton of space on your shelf.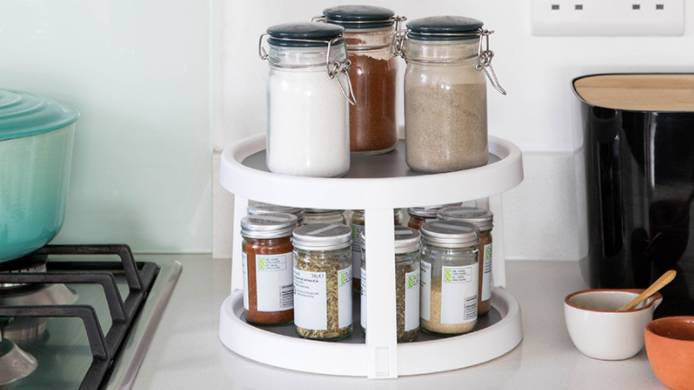 Link(s): Shopee
5. Magnetic Knife Rack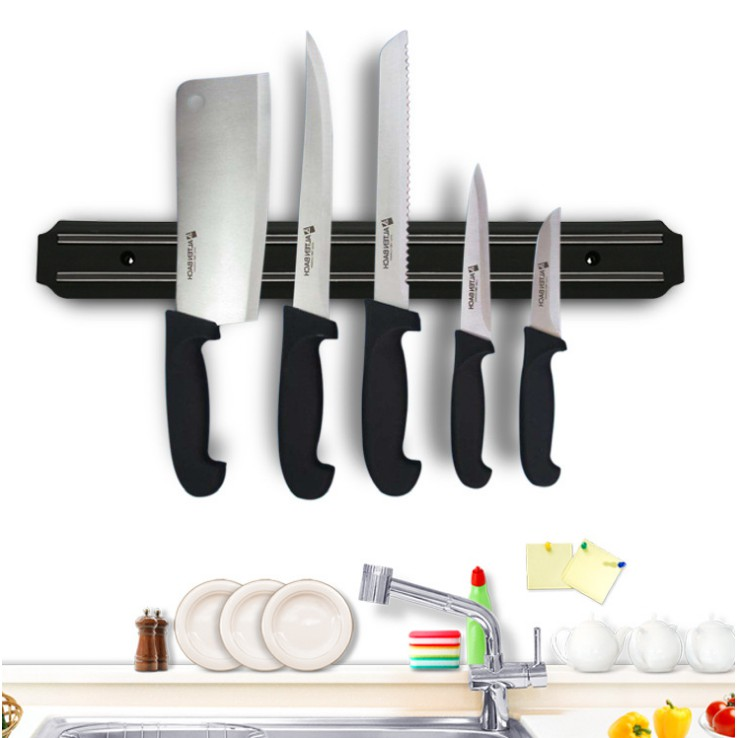 Here's another solution to fully use the space in your kitchen. Hardcore chefs at home should have a bunch of different knives for different uses. Of course, we can always keep them in drawers. But if you want your kitchen to look nice and professional, you might want to consider sticking them up the wall. And best of all you can stick it high enough so grabby kids can't get their hands on these dangerous tools.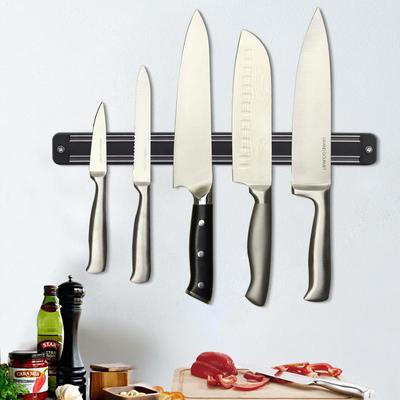 Link(s): Shopee
6. Pull Out Kitchen Cabinet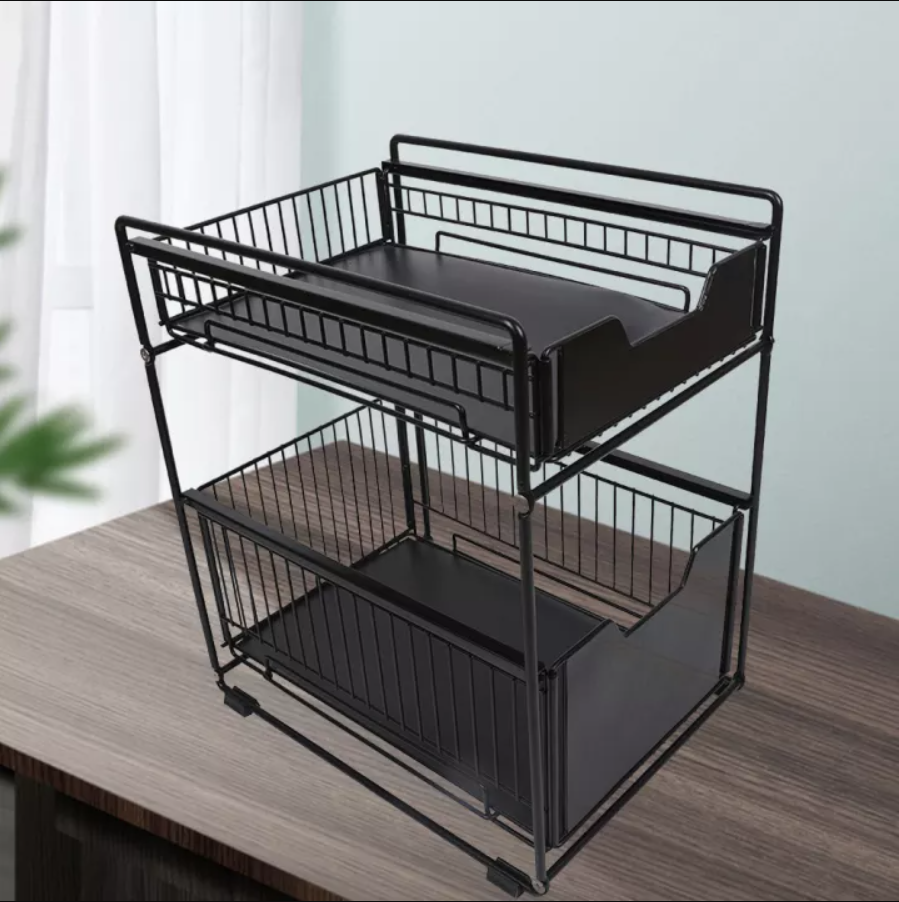 Your cabinet is in a mess? Don't know where to put all of your cleaning equipment? Then how about a two-tiered pullout kitchen cabinet instead! Forget reaching into your cabinet to scavenge for the items. All you have to do is pull out the drawers to get to it.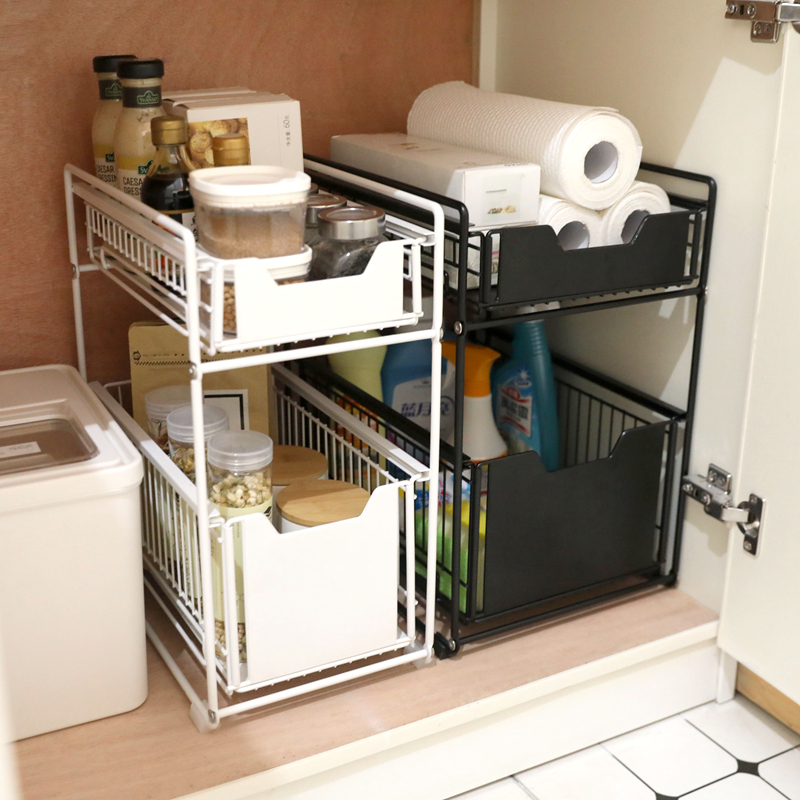 Link(s): Shopee
7. Hanging Wastebin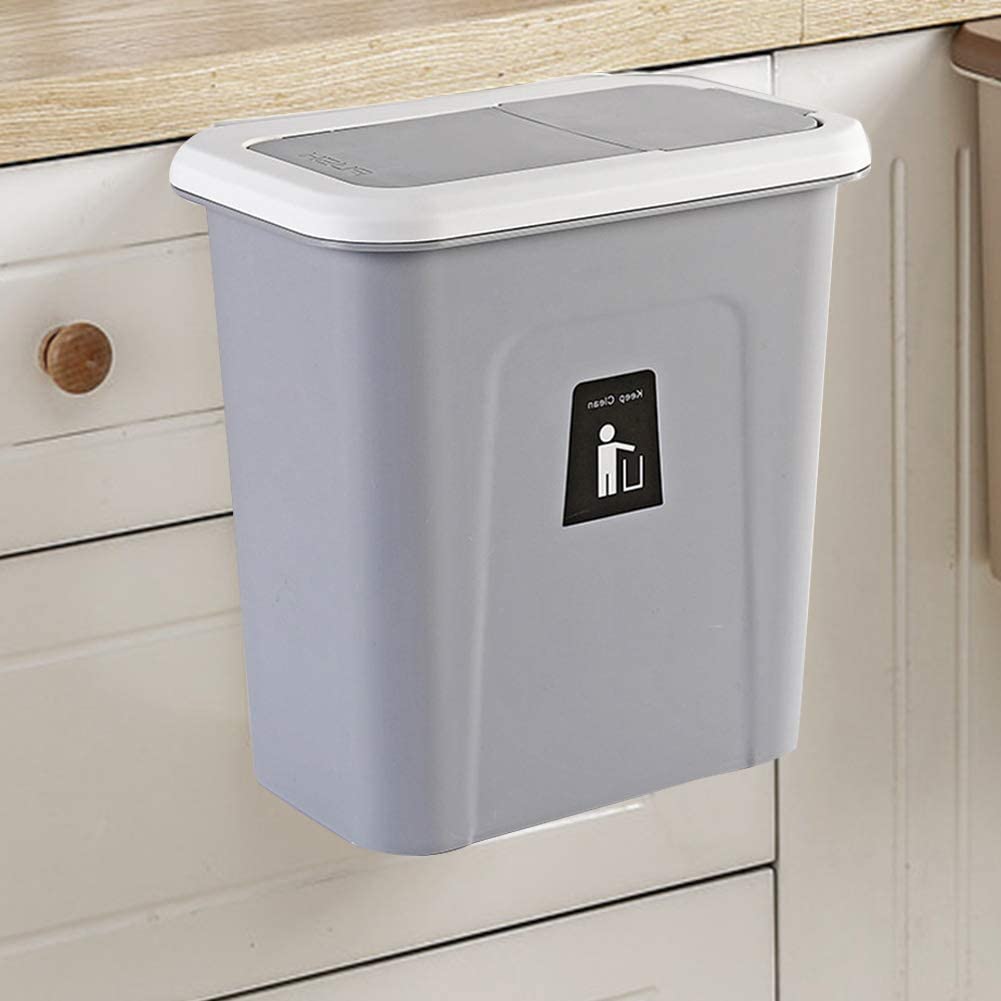 Here's a special space for your peelings. In most houses, we would have a small plastic bag by the sink to get rid of chopped wastes. However, you have to admit that it is very messy to look at. So instead of hanging plastic bags, how about hanging a proper waste bin instead? As the saying goes, out of sight, out of mind.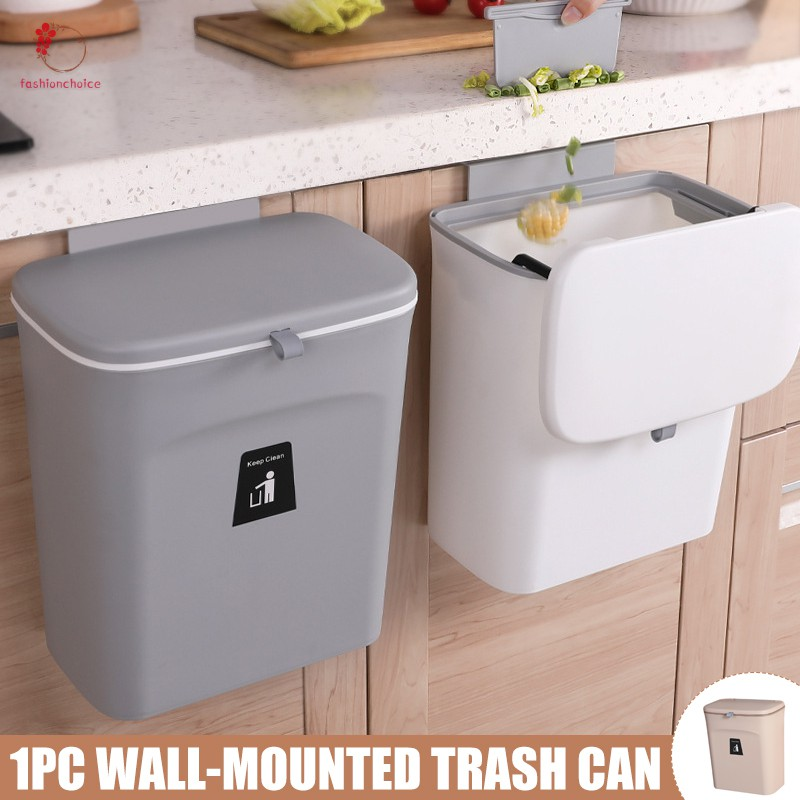 Link(s): Shopee
8. Cling Film, Aluminum Foil, And Paper Towel Dispenser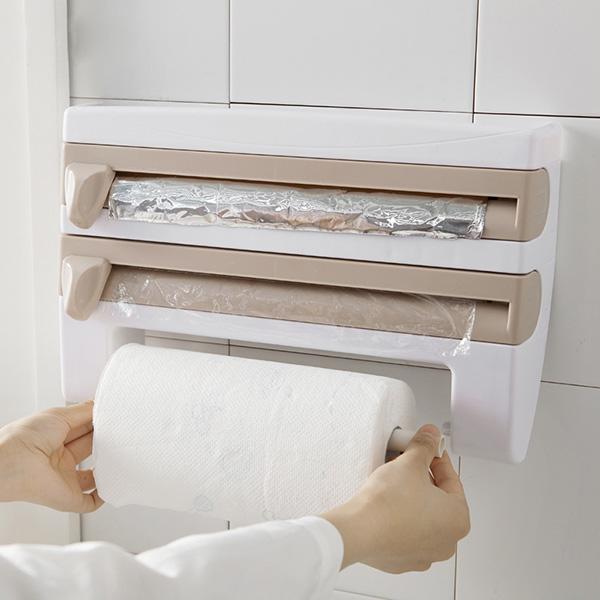 You would never know how much you needed this until you actually got it. It is a very convenient place to hang three of the most important rolled up products in your kitchen. And the best part is, There are two slots that come with a cutter so you don't have to struggle with a scissor anymore.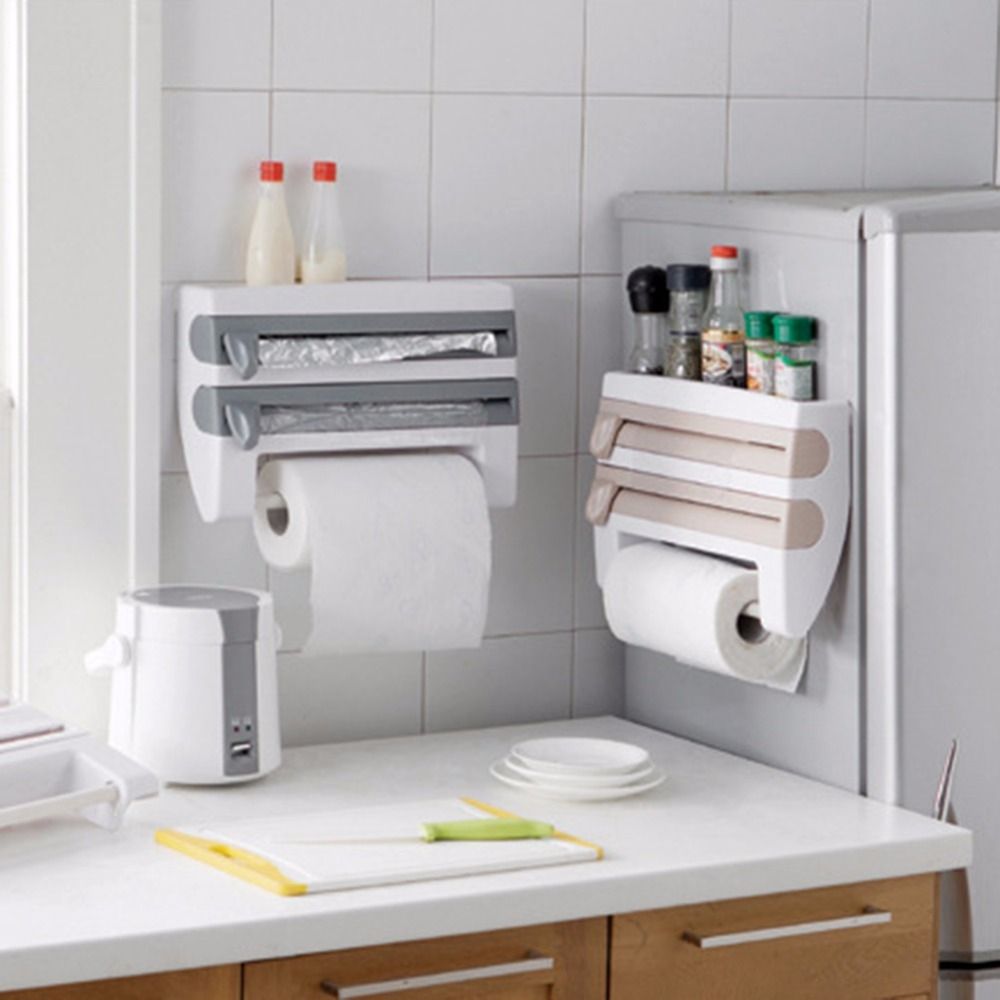 Link(s): Shopee
9. Refrigerator Drawer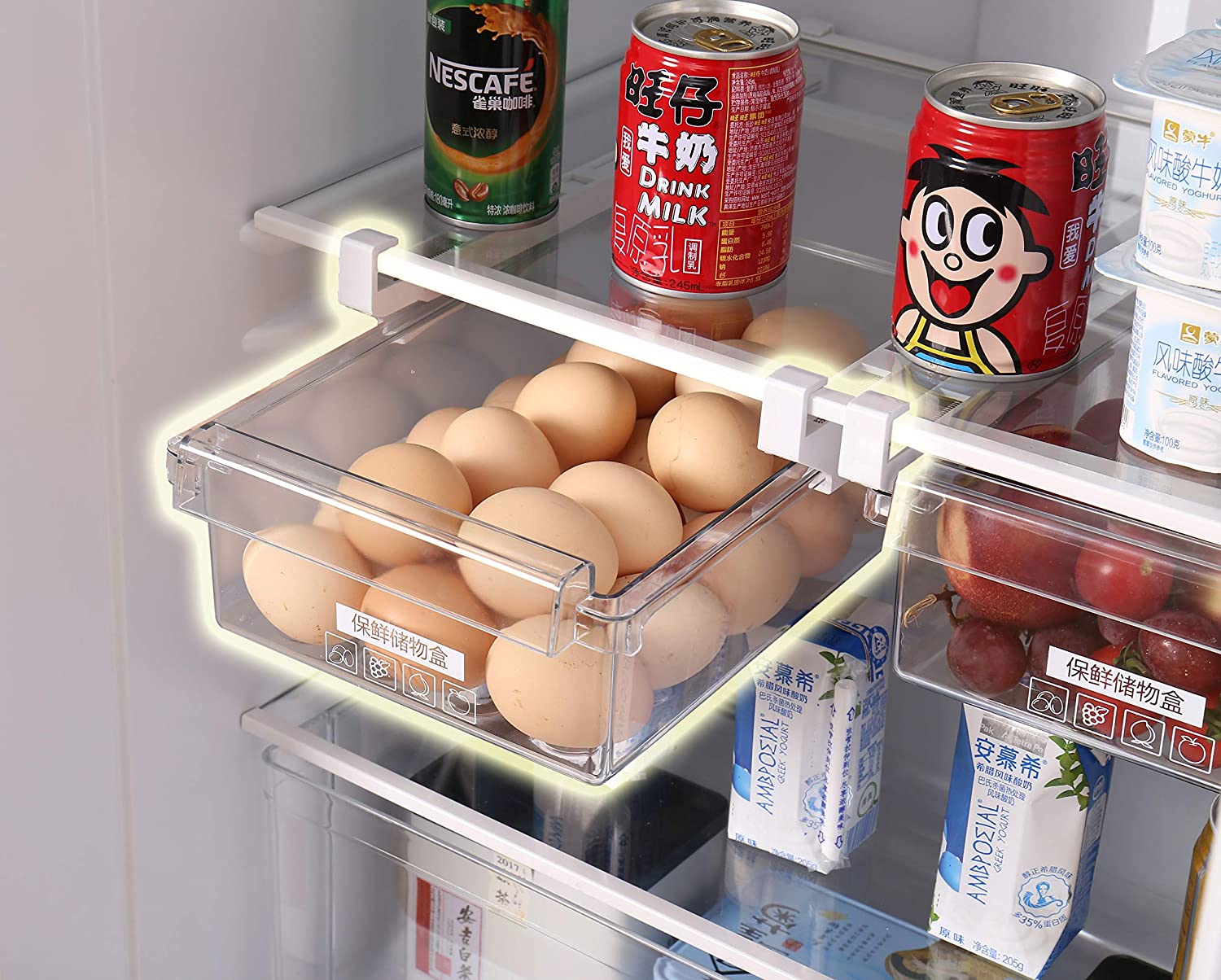 Notice how you will always have a lot of extra spaces in your fridge? That's because you haven't fully used up space properly. Designed to fill up the upper part of the fridge compartment, you can easily install these handy drawers to fully utilize the space in your fridge. Furthermore, the clear design will help you find your ingredients easily.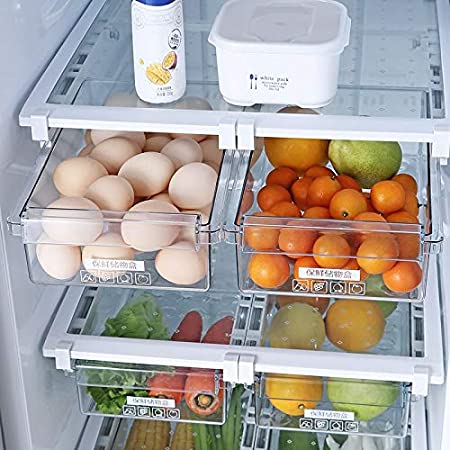 Link(s): Shopee
10. Oven / Microwave Rack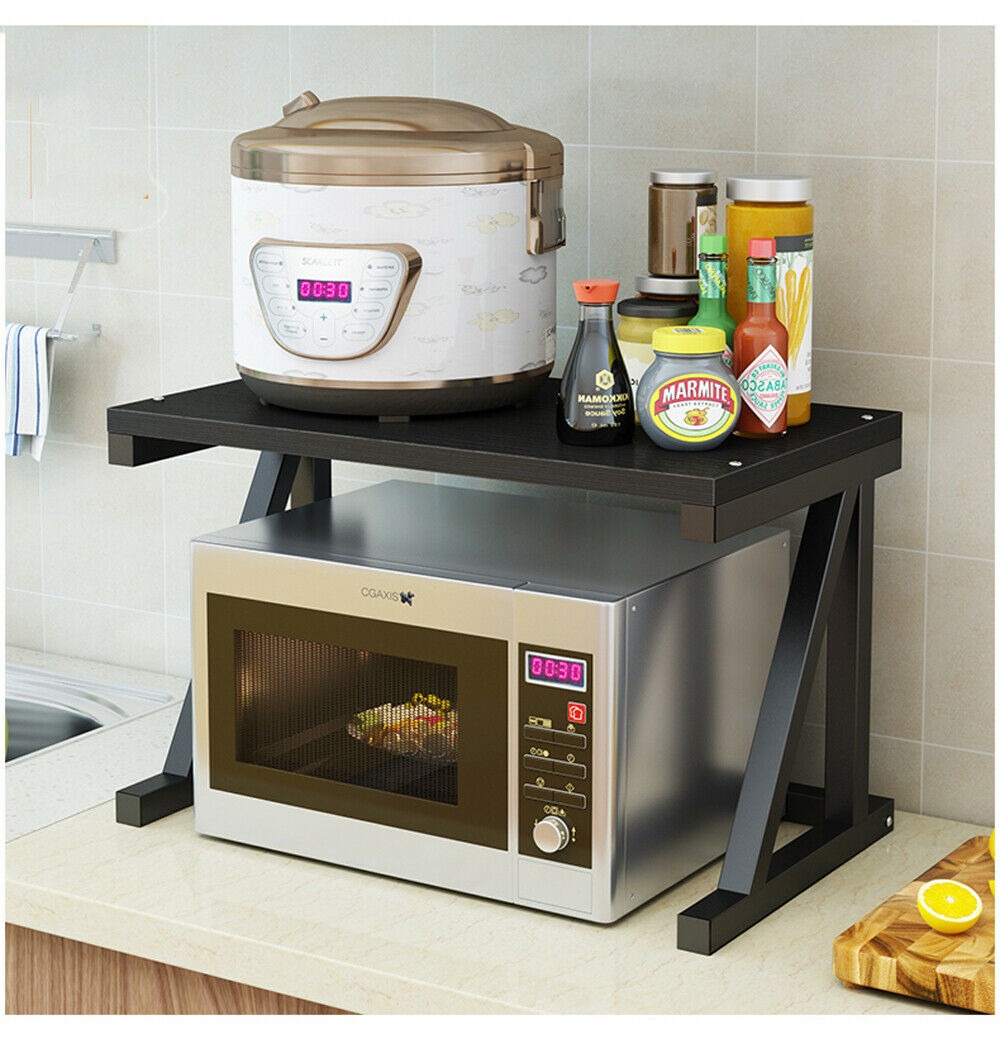 Having an oven or a microwave is amazing. But you have to admit, these wonderful heating boxes can take up a lot of space in your kitchen. And it is very dangerous to place anything on it especially when you use it regularly. So having a rack on top of your microwave or oven can definitely add more space to your kitchen.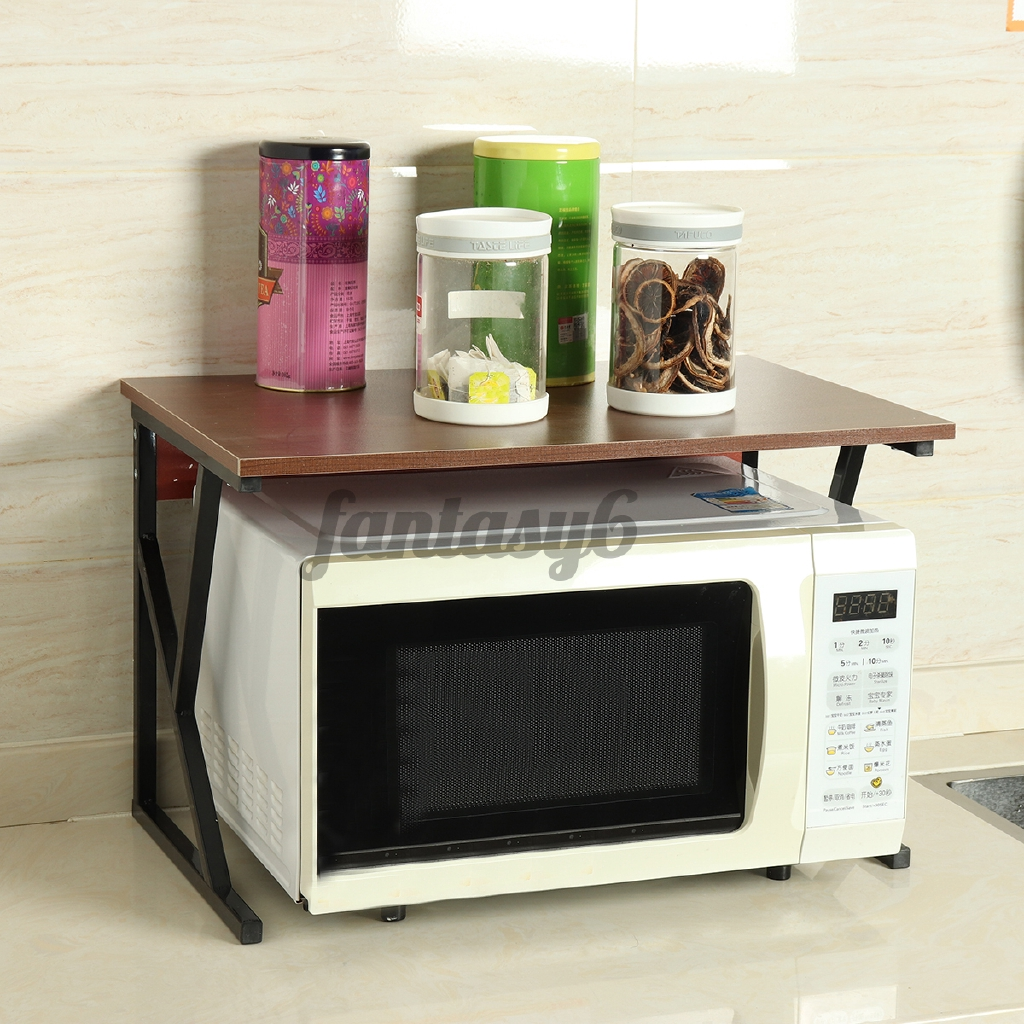 Link(s): Shopee
A Place For Everything And Everything In Its Place
Now that you know about all of these items, which one do you think would be the most useful? If you enjoy this entry, do tell us in the comment section! Maybe we can have another compilation of organizing tools and gadgets for your house. Toodles!
Also Read: 5 Schemes to Help First-Time Home Buyer in Malaysia